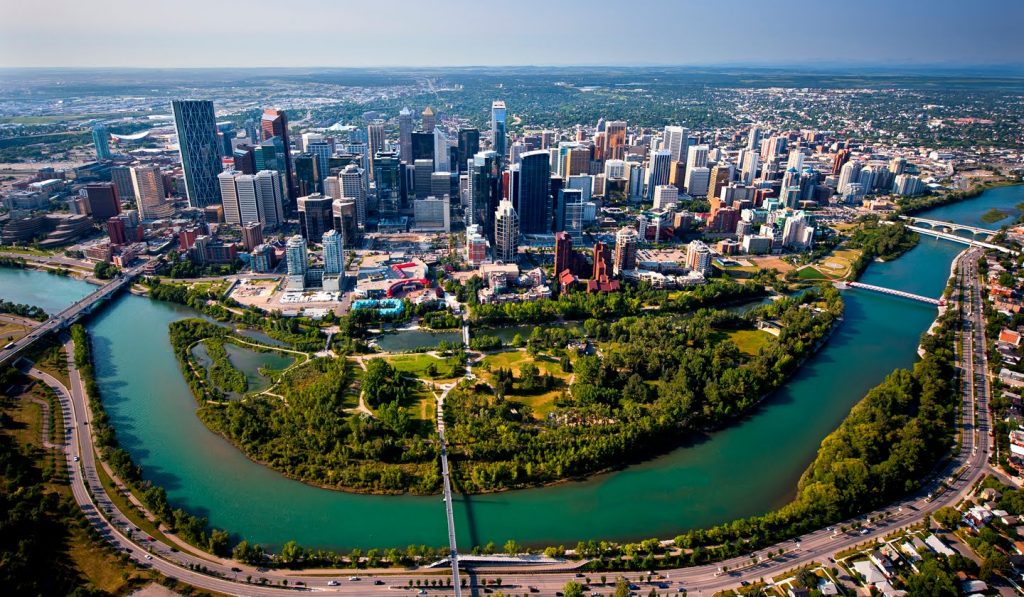 Calgary was able to make use of its strategic location with the help of the highly integrated transportation and logistics system which, in turn, made efficient distribution of commodities from Calgary to other destinations found in Canada, United States, Europe, Asia, and the rest of the world. We are able to hand out the goods to the consumer market via land, air, and sea travel.
The City of Calgary is made up of a network of interconnected streets. The largest highways in North America, namely: the CANAMEX Highway and the TransCanada Highway, runs through Calgary. The CANAMEX Highway, that is 6,000 kilometers, runs through Western Canada, United States, and Mexico, and the TransCanada Highway is the world's largest highway that runs 7,700 kilometers from St. John's Newfoundland to Tofino, British Columbia. These roads greatly contributed to the efficient delivery of goods to consumers.
The commodities are also delivered to the endpoints via Canada's 2 major railways, the Canadian Pacific Railway and Canadian National Railway. To enter the Asian market and other parts of the world, Calgary travels by air as well as through the Port of Vancouver, which is regarded as the entrance to the North American market.
Aside from business location advantages, Calgary also has its contributions to lifestyle. One of its perks is easier access to tourist spots and attractions such as the remarkable Rocky Mountains. Aside from buses, people can also ride on light rail vehicles like the Rocky Mountaineer and Royal Canadian Pacific to admire west Canada's sceneries.